ASA | Injection High Impact
ASA (Acrylonitrile Styrene Acrylate-nitrile) is an advanced amorphous terpolymer of acrylonitrile styrene acrylate. It is positioned among products with high impact and more outdoor resistance.
It can be considered a fusion of final characteristics between an ABS and a PMMA (but not transparent).
Uses of
ASA | Injection High Impact
Lids
Shells
Spoilers
Grilles
Buttons/Keys
Characteristics
Recyclable Vs Reusable

Black
Negro
In our plastic recycling plant we have the machinery and capacity to produce ASA | Injection High Impact in different colors and with different characteristics of flow and impact and / or loads.
Packaging (for other measurements and weight consult)
Octabin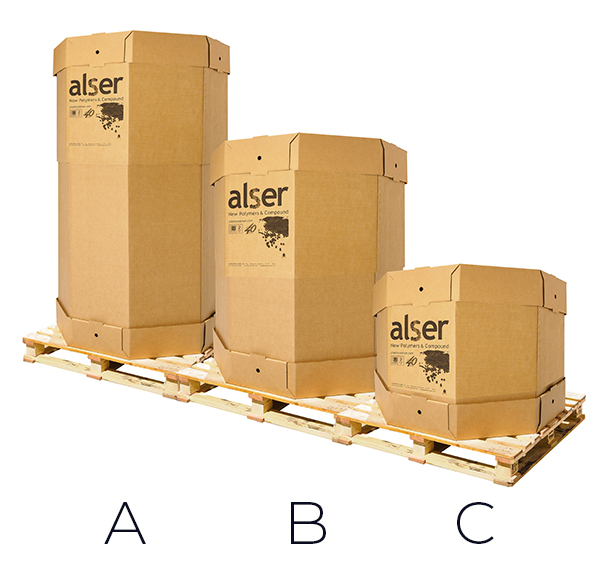 | | | | | |
| --- | --- | --- | --- | --- |
| | Weight Kg | High m. | Width m. | Deep |
| A | 1.000 | 2,30 | 1,20 | 1,20 |
| B | 800 | 1,85 | 1,20 | 1,20 |
| C | 500 | 1,60 | 1,20 | 1,20 |
Big Bag
| | | | | |
| --- | --- | --- | --- | --- |
| | Weight Kg | High m. | Width m. | Deep |
| A | 1.100 | 2,00 | 1,20 | 1,20 |
| B | 800 | 1,70 | 1,20 | 1,20 |
| C | 500 | 1,50 | 1,20 | 1,20 |
Tanker truck