PA 6 (Polyamide 6) is one of the most used polyamides due to the good availability of the raw material (caprolactam), the wide range of applications, and the ease and economic feasibility of production, as well as its easy transformation and recycling. It is characterised for its excellent mechanical properties, resistance to wear, low friction co-efficient, high fusion point, good resistance to impact and high resistance to fatigue.
Uses of
PA6 | Polyamide 6
Boxes
Connectors
Engine Guards
Ducts
Characteristics
Recyclable Vs Reusable

Black
Negro
In our plastic recycling plant we have the machinery and capacity to produce PA6 | Polyamide 6 in different colors and with different characteristics of flow and impact and / or loads.
Packaging (for other measurements and weight consult)
Octabin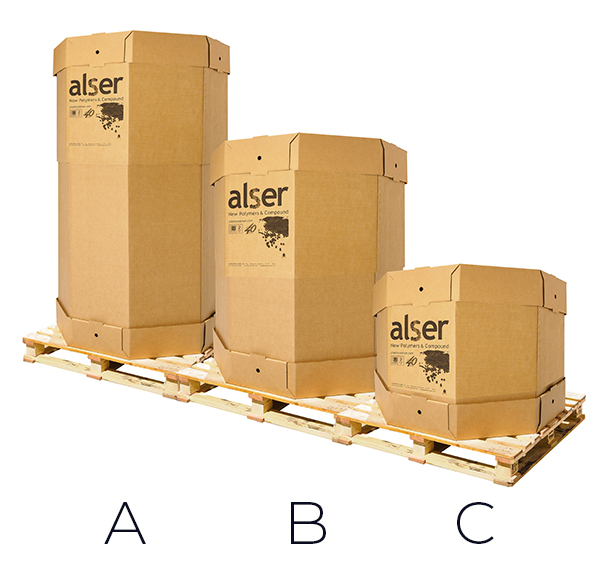 | | | | | |
| --- | --- | --- | --- | --- |
| | Weight Kg | High m. | Width m. | Deep |
| A | 1.000 | 2,30 | 1,20 | 1,20 |
| B | 800 | 1,85 | 1,20 | 1,20 |
| C | 500 | 1,60 | 1,20 | 1,20 |
Big Bag
| | | | | |
| --- | --- | --- | --- | --- |
| | Weight Kg | High m. | Width m. | Deep |
| A | 1.100 | 2,00 | 1,20 | 1,20 |
| B | 800 | 1,70 | 1,20 | 1,20 |
| C | 500 | 1,50 | 1,20 | 1,20 |
Tanker truck