PC | Polycarbonate High Impact
PC (Polycarbonate) is an amorphous polymer. Due to its low degree of crystallinity, PC presents high transparency. The plastic is differentiated for its high mechanical resistance, rigidity and hardness. Furthermore, PC is also highly resistant. Compared to its chemical resistance, the material is highly resistant against external attacks, such as adverse weather conditions and UV radiation.
In short, it has high mechanical resistance and extremely high resilience, even at low temperatures. It also maintains rigidity within a wide range of temperatures, and presents extremely high dimensional stability. Finally, it has excellent resistance against adverse weather conditions, as well as good electric insulation.
Uses of
PC | Polycarbonate High Impact
Lids
Boxes
Shells
Capsules
Gutters
Connectors
Characteristics
Recyclable Vs Reusable

Black
Grey
White
Transparent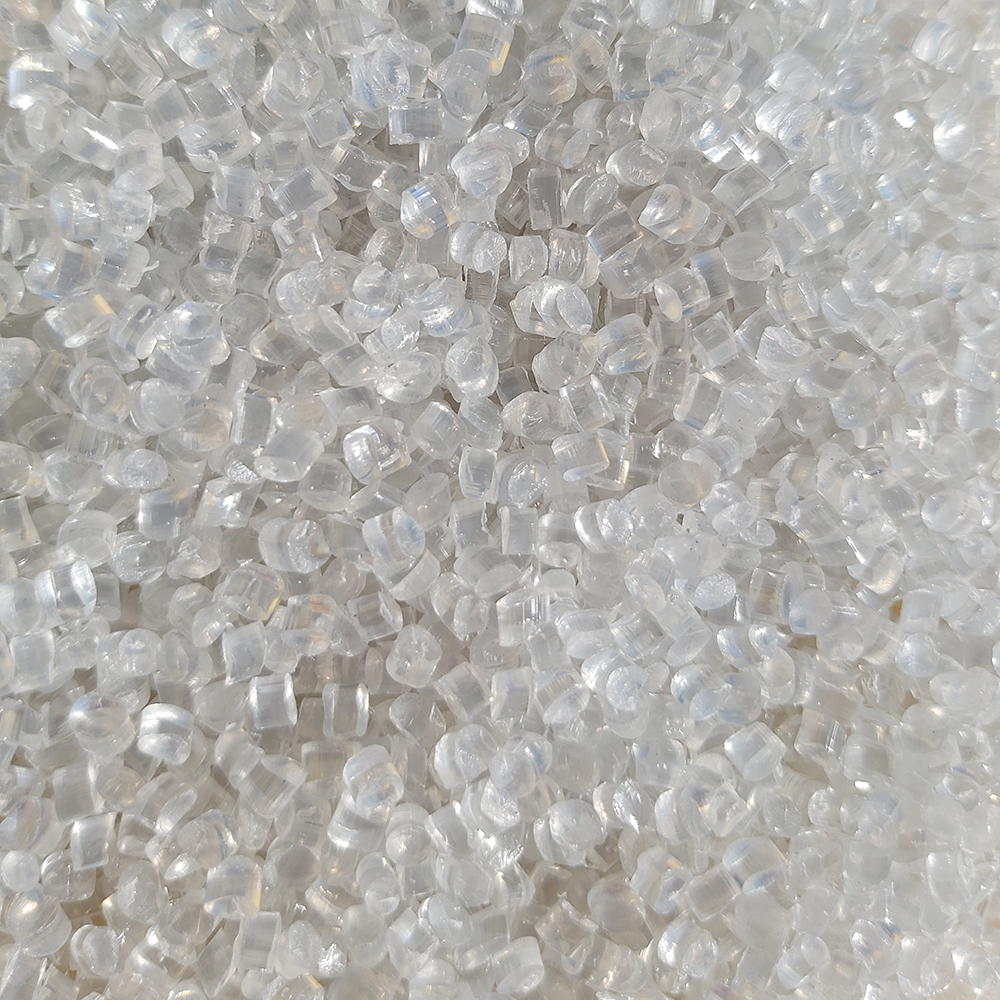 In our plastic recycling plant we have the machinery and capacity to produce PC | Polycarbonate High Impact in different colors and with different characteristics of flow and impact and / or loads.
Packaging (for other measurements and weight consult)
Octabin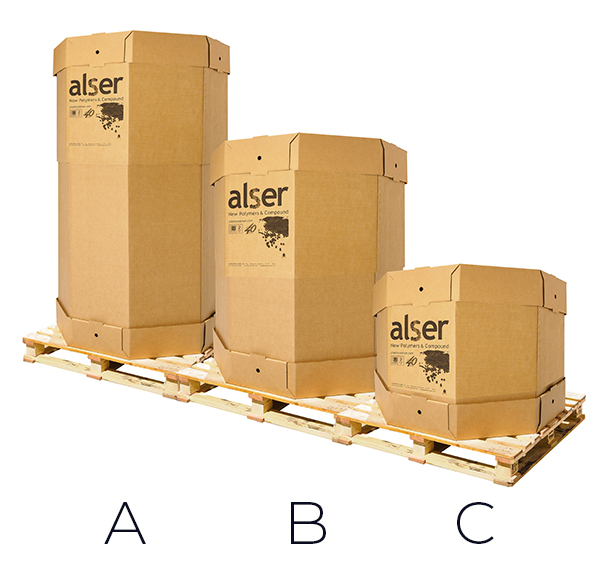 | | | | | |
| --- | --- | --- | --- | --- |
| | Weight Kg | High m. | Width m. | Deep |
| A | 1.000 | 2,30 | 1,20 | 1,20 |
| B | 800 | 1,85 | 1,20 | 1,20 |
| C | 500 | 1,60 | 1,20 | 1,20 |
Big Bag
| | | | | |
| --- | --- | --- | --- | --- |
| | Weight Kg | High m. | Width m. | Deep |
| A | 1.100 | 2,00 | 1,20 | 1,20 |
| B | 800 | 1,70 | 1,20 | 1,20 |
| C | 500 | 1,50 | 1,20 | 1,20 |
Tanker truck